Elvis and his blue suede shoes
Harare, Zimbabwe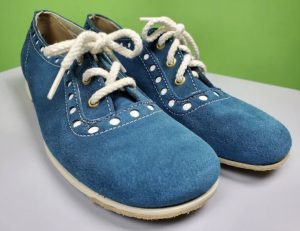 If the world has too many problems right now – endless wars, famine and pestilence – it might be the time to spare a thought for Elvis Presley's blue suede shoes.
You can burn my house, steal my car/ Drink my liquor from an old fruit jar/ Do anything that you want to do/ But uh-uh baby, lay off my shoes/ Don't you step on my blue suede shoes.
That was in 1956. In other words, mankind does whatever it wants to do to each other but it shouldn't mess with our blue suede shoes. It always has behaved badly and spun itself into knots.
Here's another divertissement for us the war weary. Elvis's shoes had conventional 20th Century laces. You can now buy  "self-tying shoe laces."  
How do they work? No instructions on the packet but research on the internet claims that the elasticated weave of the laces contain a memory fibre or something of that kind. 
Is this Chinese trickery? They are made, of course, in China
In a web search, a video on YouTube shows a conjuror demonstrating the properties of magic laces but his sleight of hand isn't good enough. Some string is peeping out of his trousers.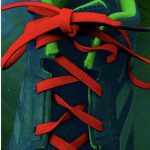 The quest for answers goes on.
Eureka!
Once tied in the normal way the laces need no more attention, the elastic turns the shoes into a slip-ons, thus the laces don't need to be re-tied ever again.
So "self-tying" is stretching the sales pitch a bit. Perhaps they should be called smart laces or no-re-tie laces.
But then the web confuses us further by saying that if the bow of the laces becomes untied, risking injury by tripping over, the foot needs to be shaken so that the memory kicks in and the stray ends tie themselves back into a bow. If an old gentleman is seen wantonly kicking his feet into the air while walking down the street, blame the Chinese. Don't blame me.
I think I've been had.
What a strange world this is. For me, myself and I it's a mad place to live but it's all we've got.
When not tripping over shoe laces, we will cherish loved-ones, friendship, nature, music, art, books and beer without thinking too much, kufungisisa (mental, social and spiritual distress caused by events beyond our control.)
My advice is don't bother with self-tying shoes laces. And whatever happens, never stand alone.
Stand by Me
When the night has come/ And the land is dark/ No, I won't be afraid/ Just as long as you/ Stand by me
If the sky we look upon should tumble and fall/ Or the mountains should crumble into the sea/ No, I won't cry/ I won't shed a tear/Just as long as you/ Stand by me/ So darlin', darlin'/ Stand by me/ Oh, stand by me. Ben E. King, 1961
Based on a hymn drawn from Psalm 46 in the Old Testament Bible, more than 400 versions of this song have been recorded over time, including interpretations by Otis Redding, John Lennon, Tracy Chapman and Muhammed Ali. In 1999 in the U.S pop music charts it stood at 122 in the 500 greatest secular love songs of all time.
* Psalm 46: We will not fear, though the earth gives way and the mountains fall into the heart of sea.