The rise and fall of Air Zimbabwe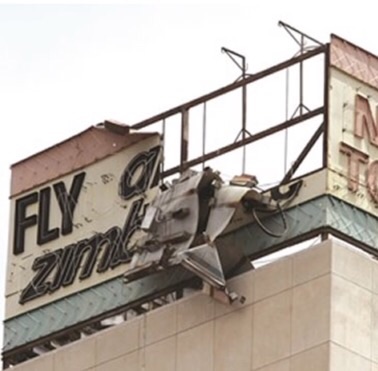 Thank goodness, this high rise neon hoarding imploring us all to 'FLY air zimbabwe, non-stop to London'  has been removed after at least two decades as part of Harare's skyscraper skyline – peering from 25 floors above the Ambassador building, the foreign ministry, the president's town office, the High Court and other state edifices below.
In its decline into ruin  in sunshine, wind and fierce tropical storm the giant hoarding became a danger to passersby on the streets.
In decline, like much around it,  the once proud sign would have crashed to the ground and killed people if it wasn't dismantled just in time.  The entire national airline itself has nose-dived through a hell-run of mismanagement,  overstaffing, lack of financing, corruption and internal intrigues. For a long time now, it hasn't flown regular non-stop flights to London or to any other long haul destinations for that matter. Regional and local flights are as unpredictable as ever. One recently carried a single passenger and another Air Zimbabwe plane was delayed for hours because there was no A1 jet fuel available.
At its height, the airline was a delight. Straight to London overnight with no messing about in Addis, Dubai, Johannesburg or Nairobi to reach Europe. Waking up at Gatwick at 6.00 a.m,  fresh and well-fed and watered. What a pleasure that was.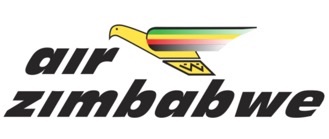 The staff were the nicest in the air. They loved it when we wrote in the local press about management warning the delightful hostesses against getting pregnant or the airline might be renamed Air Zimbaby. And  when they were told their thickening thighs were upsetting the drinks of those in the aisle seats on the new wide bodied jets we reported  " Wide-bodied hostesses warned: Slim down or ship out."