Trivial pursuits
A Trivial Pursuit question: Who was the white South African dowager who said she would prefer to be murdered in her bed than have to make it herself in the morning?
The rich have housekeepers in the Western world. In Italy, reasonable house help is not on tap. It is do-it-yourself, with high-tech electric devices for the chores. A vacuum cleaner, aspirapolvere denoting the sucking sound in Italian, is still a "Hoover" on  English tongues, a generic word much as "Colgate" is toothpaste and "Surf"  is washing powder in Zimbabwe. 
As you see, an outsider like me is presented with trivial thoughts on domesticity. Why do curtains wear out when they hang around and do nothing practical all day? Like layabouts and politicians.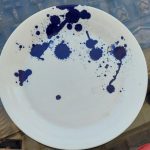 I also wanted to scrub clean this dinner plate but it is modern art meant to be appreciated while eating from it.  
Not far away in the Gulf countries a spade is called a spade – a servant is called a servant, no beating around the bush there for political correctness.
One of these servants, a friend from my home town I phoned the other day, tells me how lascivious are the Arab menfolk, to say the very least of it. When she acts as the bearer of purchases from the busy shops and markets she has to follow the shoes she cleans every day, visible beneath madam's flowing garments – the only recognisable sign beneath the letterbox, as Boris Johnson so impolitely described the burkah.
This mother of the household wears body jewellery – diamonds in the navel, nipple rings, get the idea – never to be admired  except in the spotless dressing room and, presumably, by the husband.
Another question. Where do domestic workers and poorly paid foreign labourers working in developed Europe come from?   
Many fled from Ukraine, eastern Europe and Russia but they have gone now because of local political dynamics.  Most arrive from distant, all-too-common places riven by poverty, graft, unemployment and war.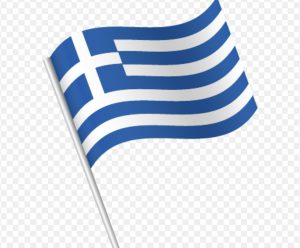 The European Union now insists that countries refusing to accept refugees must pay contributions to the frontline nations, Italy and Greece that are the closest to Africa and near-East conflicts. There's little choice for them, they are overstretched hosting refugees in overcrowded and unhygienic camps over which they constantly argue, both domestically and internationally.
Italy has a noticeable class divide between the prosperous north and poorer south that needs its tourism to flourish. Ostuni, where I am at the moment, has a population of 40,000, swelling to about 200,000 in  summer months. In season, immigrants work cheaply in hotels, bars and restaurants. Vast luxury holiday villas owned by northerners and foreigners lie empty in the surprisingly cold winters.
It's a big, weird world out here. As a house guest, I make my bed each morning. With what's going on in Israel and Gaza and everywhere else right now, it's a trivial pursuit to bang on about it. Sorry.