The envy of Zimbabwe's street fighters
The Floyd Mayweather 'Fight of the Century' against Manny Pacquiao is done and dusted. It enthralled Zimbabweans, especially those for whom Manny's background resonated. He started out living hand-to-mouth as a  "a street kid" and street fighter at the at the age of 12 in his backstreet neighbourhood in the Philippines.
Our own boxer Dereck Chisora, who has achieved some fame and notoriety in Europe both inside the ring and out of it, grew up in a street gang in Harare's poor, tough Mbare township.
Saturday's purse is still being counted, but the American Mayweather won't be ge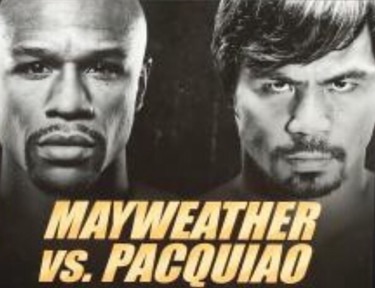 tting much less than $180 million for twelve rounds – that's $5 million a minute. Pacquiao goes away with about $120 million. The commercial logos on Manny's shorts alone gave him an extra $2 million. Ringside seats for Saturday's big fight sold on the black market for $100,000.
The first so-called 'Fight of the Century' in 1971 between Smokin' Joe Frazier and Muhammad Ali guaranteed them $2.5 million each and ringside seats at Madison Square Garden, New York, cost $150. Frazier won over the 15-round heavyweight contest. How times have changed since last century, but that was way before worldwide television rights, the worldwide web, social media, sponsorship and legalized gambling on boxing competitions cranked up the stakes.
Poor Zimbabweans have been mesmerised by the cash that's been sloshing around in Las Vegas
When Zimbabwe television ran the old Larry Hagman/J.R. Ewing soap 'Dallas' everyone with a TV watched it. Bars and streets were empty during its Sunday night prime time slot, not so much out of jealousy towards the rich, more out of fascination for the glamour of the rich and how they got their money, deviously in the case of J.R. It was never a case of aspiring to be like the Ewings of South Fork ranch.
Like Pacquiao, Dereck Chisora, now a naturalised Briton, had been a street fighter. But he never achieved Manny's class later in life. He boasted to opponent David Haye in 2012 that Haye would be "be breathing out of his ***hole by round four." He then claimed Haye pulled a knife on him in a London restaurant. Haye said nothing like that ever happened, he was merely "eating a steak" when Chisora barged up to his table.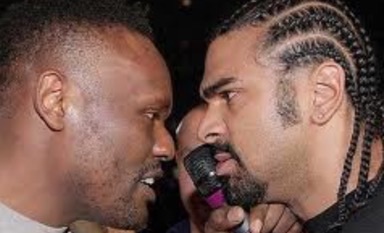 Chisora, left, and David Haye
The two men also had an unseemly brawl on the sidelines of a tournament in Munich that led Ukrainian heavyweight champ Wladimir Klitchkco to call them both "barking dogs."
Chisora has told the British media his net worth from boxing is now about $5 million, enough to make the eyes water of his former gang mates in Mbare.