Here and there, the way it is
Zimbabwe has draconian public order laws and enforcers often exceed them in breach of protection in the constitution
HERE: Ahead of elections early next year, opposition gatherings are banned or disrupted willy-nilly, ordinary remarks are interpreted as incitement to violence and unguarded jokes overheard in the bar or anywhere else in public lead to arrests for insulting the president or bringing the authorities into disrepute.
Imagine Londoners being picked up for saying tsunami waves of curry are sweeping along Downing Street and the traditional English breakfast gives way to a plate of samoosas in spicy sauce.
For our literary giant, award winning author Tsitsi Dangarembga, her arrest for carrying a placard calling for reforms in Zimbabwe was just the beginning of a hell run. After two years of court appearances, alongside her friend and fellow activist Julie Barnes, she was found guilty of the
'intention to incite violence.' Their two-person protest got them a fine equivalent to about US$ 90 and six months in jail, suspended for five years on condition they they don't re-offend in that time. If they do, it's straight into a ghastly prison. They are appealing against the judgement but that will most likely takes ages too.
Opposition member of parliament and attorney Job Wiwa Sikhala has been held in custody on remand for longer than the sentence prescribed for his alleged activities while acting as the lawyer for the family and friends of a slaughtered and dismembered opposition supporter.
Clearly, doing the right thing, and stirring the political pot, is verboten. How easy it is for those at the top of the heap to quieten noisome voices from beneath. 
THERE:  In new public order laws, PM Rishi Sunak, of Punjabi ancestry, and his UK Tories want to crush Extinction Rebellion and Just Stop Oil protesters who use Superglue to stick themselves to the street and who have hurled soup and mashed potato at Van Gogh's Sunflowers (worth $90 million) and other paintings of the Great Masters, thankfully protected behind sealed glass from climate change and the corrosive bad breath of nearby humans.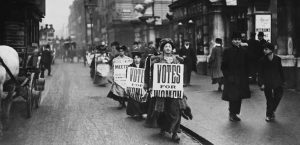 With stop and search powers, they  want to ban the carrying of bicycle chain-type locks in case protesters attach themselves to the railings in Westminster. At the beginning of the last century Emily Pankhurst and the suffragettes chained themselves to prominent London fixtures and in 1928 they finally got the vote for women.
According to some scientists it's already too late halt our helter-skelter to extinction. Tough sh*t, innit?
*** The former banker and millionaire financier British PM Rishi Sunak is praised for his decisiveness and business aplomb in times of economic crisis, but not according Ben Jennings' cartoon. Will Jennings get arrested for insulting him? Does Rishi have a penchant for big, flashy cars amid the deprivations of ordinary people too?