The Ukraine factor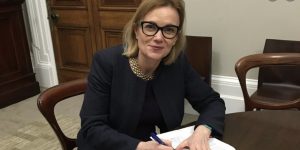 Former British envoy to Zimbabwe Deborah Bronnert, now ambassador in Moscow, is summoned to the Russian Foreign Ministry over British involvement in Ukraine.
Maria Zhakarova, one of Putin's main spokespeople, alleges that the Royal Navy masterminded, and its special forces assisted in, "terrorist" drone and missile attacks by Ukraine on the Russian fleet in the Black Sea. 
The Brits say this is another salvo in anti-Western propaganda on the war.
During her tenure as ambassador in Zimbabwe, Bronnert was summoned to our foreign ministry after she spoke out against perennial election rigging here. In diplomacy, such a summons is usually a slap on the wrists to express displeasure for appearances sake, especially if the offender's country is one of the biggest donors of aid in the host's broken economy.
Bronnert was the first woman to get the Harare post and she was just past 40 at a time senior diplomats were getting younger and better looking than their often crusty predecessors.
It was in her time that austerity started to bite everywhere. Entertaining ruling politicians and guests from all walks of life – with smiles and much bonhomie – eventually took a dive. At British functions fine Stilton cheese, good Scotch and strawberries and cream disappeared – replaced by sticky local canapés and other cheaper victuals. 
Also at about that time, the delectable Maria Zhakarova – tennis player Maria Sharapova's lookalike then – came to Harare with Russian foreign minister Sergei Lavrov, still in his job and now the principle defender of Russian actions in Ukraine.
Billeted at our luxurious Meikles Hotel, the slick and urbane Lavrov was surrounded by a breathtaking bevy of tennis star lookalikes in slim dark suits and carrying computer notebooks. They were all smiles and bonhomie.
Doubtful Deborah Bronnert gets smiles and bonhomie in Moscow these days. 
Zimbabwe is fêted as an ally in Russia today because we see eye to eye on the "imperialist, neo-colonial agendas" of the West in Africa and Ukraine. So shall it ever be so, as long as Putin's dream of restoring the old Russian empire is put out of sight.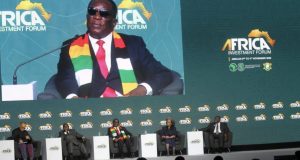 Does Zimbabwe's president have an eyesight problem? Here he has taken to wearing dark glasses at a conference in West Africa this week.