Books, bookshelves and TV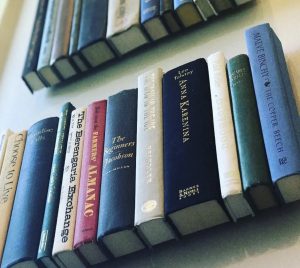 You can buy false bookshelves these days by the metre in length. Commentators and experts being interviewed on TV or Zoom and stuff almost always have books behind them to impress viewers. What happened here?
Chris Wilkins doesn't seem to worry if he appears not to be a bookworm or he hasn't got around to filling the new bookcase yet. What happened here?
Looks like Yvette Amos didn't check what's on her upper shelf before she went on air. The camera crew could have politely suggested removal of the dildo in case sharp-eyed younger viewers asked their parents what it is used for.