'Fings ain't wot they used to be
For workers, things aren't what they used to be. It's not surprising that Workers' Day is celebrated by not going to work. Once upon a time there was something to celebrate.
In Britain, our former colonial master, Mrs. Thatcher screwed the miners. So did Prince Andrew screw minors, or so they say. At least royalists have got the coronation of King Charles III to look forward to this coming Saturday.
Not only royalists, it seems. According to 'tabloid TV' Sky News, everyone over there is getting into the mood and buying  souvenirs like beer mugs and tea cups with his mug on them – that includes striking doctors and nurses in the National Health Service.
Back home in Zimbabwe health care has had its mayday, mayday, mayday and crashed into the depths. Whatever happened to the free health care and free education we got when we shook off the colonial yoke?
As in the Disunited Kingdom, the governing elite has got the labour movement by the short and curlies.
Unemployment is the highest but the persecuted Zimbabwe Congress of Trade Unions always puts on a brave face on May 1.
A Russian fellow who lives down the road is buying up derelict land and buildings that he describes as a long–term investment – things will come right in the end. He won't criticise the government as he wouldn't Putin's and our corruption is a fertile ground for wannabe oligarchs like him who dream of putting up his own casino and getting a super yacht for Kariba. But he will still travel home often to northern climes.
Unusually for a Russian, or a Chinese for that matter, he quite likes black people. He doesn't visit 'high density' townships around the city and wouldn't drive me to chaotic Mbare Msika if his life depended on it.
It was very different when King Charles' mother went there to buy baskets and Prince Philip tarried at a traditional healer's table. He inquired about the various potions and was shown one that strengthens the elbow, so to speak. To emphasise the point, the n'anga slapped a bicep and raised his fist.
"Come along Philip!" called Queen Elizabeth.
The gaggle of Brit press didn't get it, but I did as an African honkey. Oh dear, that's the H-word again, very politically incorrect. Meeting the media later, Philip said how very unfortunate it was that there was a man there who could work for The Guardian, the only British paper free on the Internet today. Another of our number had a broken arm and told Philip he slipped on wet tiles beside the pool. "If you don't stop writing bad things about me, I'll break your other f*****g arm," said Philip.
Back in the American prohibition, they demonstrated, in 1932, not for workers' rights but for booze.Talking of free, as we must in dire economic straits, there's a nice looking presenter on CNN business news named Julia Chatterley. Reminding me of D.H. Lawrence's Lady Chatterley. Electronic copies of books like that are copyright expired. Long banned, how tame the book reads now that everyone uses the F-word.
Some say British defence minister John Profumo's affair with model and 'sex worker' Christine Keeler brought down Harold Macmillan's Tory government and gave this country Harold Wilson who was lily-livered with Ian Smith.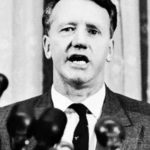 Profumo had lied to Westminster over bedding Christine at the same time as the Russian defence attache in London.Their pillow talk could be dangerous during the Cold War.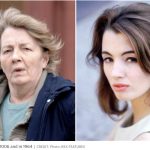 The late Christine Keeler's memoir, The Truth At Last, is also free on the Internet. She says Prince Philip was a regular, as was the Russian officer, at Lord Astor's raunchy parties at his country mansion in the 1960s. Philip wouldn't have needed our n'anga's potion then
Gone off the Workers' Day topic? Sorry. 'Fings ain't wot they used to be.