It's Just Another Brick in The Wall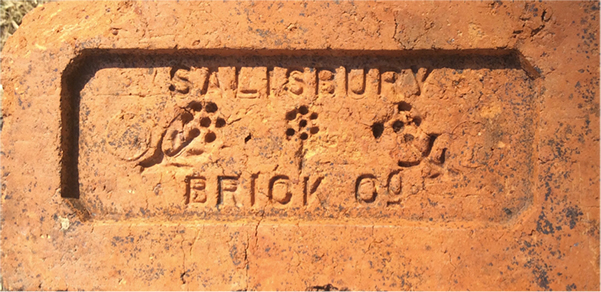 A brick dated c. 1912
Builders in Mbuya Nehanda have unearthed the original bricks of some of the first hard standing buildings in what was then the centre of the city surrounding The Queens Hotel and the Kopjie.
A new building is going up on the site of Haddon Hall where this was "just another brick in the wall."
Haddon Hall first housed the United Rhodesia Goldfields offices and then the law firm started by Sir Thomas Scanlen, now Scanlen and Holderness. Sir Thomas had been appointed by Cecil John Rhodes as the first Chief Legal Officer of Rhodesia in 1894 and law advisor to the British South Africa Company. For convenience and ease, he adopted existing laws of the Cape for the colony named after Rhodes, giving today's law in Zimbabwe parallels to South African law originally known as Cape Dutch law. Scanlen had served as Prime Minister of the Cape from 1881 to 1884.
When Scanlen's son Arthur ran the law firm in Haddon Hall, there were about 250 buildings in Salisbury, 24 of which were retail businesses, six were bars, nine were hotels including The Queens and two were manufacturers or 'fabricators.' The rest were dwellings.
The old city hub gradually moved eastwards along Manica Road to become today's CBD. Scanlen moved with it after 43 years in Haddon Hall.
After mainstream businesses had gone, the Kopjie area around The Queens became a "red light"  district and Haddon Hall endured for a further 40 years as a warren of shebeens, flats and bedrooms for illicit drinking, carousing and, heaven forbid, interracial sex. The Queens had one of the first truly multiracial bars and music venues.
---
Down Memory Lane.
One of the catchiest refrains in rock music: It's just another brick in the wall.