What a palaver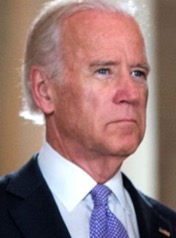 ---
So grandfatherly old Mr Biden kissed a woman's hair on the back of her head. He touched noses with another, not the eskimo greeting but an encroachment on her private space, they all said. 
What a palaver. The former vice president,  still a contender in the race against Trump in the next US election, has apologised for any alleged infractions of decency. He didn't do a Weinstein: It was all consensual. Or a Clinton, denying everything. Or a Trump: Grope it, grab it and get it.
In this upside-down world, the cameras and microphones are all pointing Old Joe's way and not in directions more deserving of outrage – genocide in Yemen, etc, etc, etc.
Over in these parts, where rape and domestic violence are commonplace, everyone is truly baffled by the Biden debate. Nor has the #MeToo campaign by aggrieved women caught on here. 
We are a patriarchal society that treats women like possessions, patronage is the order of the day and to hell with anyone who doesn't like the way we do things. 
In the meantime, there are other matters to concern us. The fuel situation is still chaotic. Here is a private truck in a queue about to fill the drums on the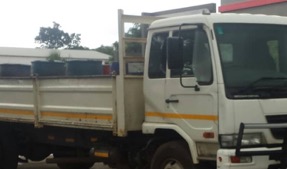 back, presumably for resale at a mark-up. Should it be allowed? US dollars are still scarce for us ordinary folk but some fuel stations only accept them or 'free funds' from international credit cards. 
Mr Mnangagwa jetted off to the United Arab Emirates, early fruits of the visit being their help with cyclone relief. Little, if anything, came for the UAE's subsequent cricket tour that was arranged long before our new fraternal relationship with the Emirates.
It will be remembered that UAE knocked us out of the Cricket World Cup qualifiers last year but didn't qualify themselves for the World Cup this year. 'We wuz robbed.'  They won in Harare by three runs under the Duckworth Lewis method after rain cut the qualifying match short.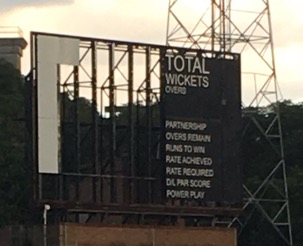 Cricket is symptomatic of Zimbabwe's general malaise. The wealthy sheikhs who support cricket back home in the UAE didn't help sort out the long-inactive electronic scoreboard at the Harare Sports Club for the latest series. All the electronics and most of the panels have been removed for repairs that haven't happened.
The floodlight towers that would have enabled Zimbabwe to play day-night games have never been used. Customs seized the spotlights themselves which were never redeemed because no-one paid the duty.
By the way, what would the #Metoo campaign say about French sculptor Auguste Rodin's classic "The Kiss?"  Was it consensual?
And what about the way the American 'Weekly Humorist' sees it these days…?