Flying high for the few

As Mr Mnangagwa gets a luxury jet to fly from Harare to Bulawayo, his people insist the plane is on free loan from his new friends in the United Arab Emirates. They send it down to him whenever he needs it.
The actual cost of these flights from the UAE is hard to determine. Some say it is about US$ 50,000 per hour in the air and US$ 12,000 or so if it sits on the ground waiting for the next leg of the trip.
Whether to buy a presidential jet has long been in debate, generally the verdict being we can't afford it and Air Zimbabwe was always up to the task of ferrying leaders and their large retinues of hangers-on to foreign parts.
Air Zimbabwe's services are now down to a bare minimum with, at the last count, just one aircraft in operation. There has been much hoohah about getting new planes – and two problematic second-hand ones have already been returned to Malaysia.  
His office also says Mr Mnangagwa doesn't want to disrupt the airline's remaining schedule and inconvenience passengers, if they still have any. One hapless government spokesman added insult to injury by saying Air Zimbabwe is neither reliable enough nor safe enough for the president and his entourage. What about the rest of us?
The other day, admittedly, an engine caught fire on Air Zim flight from Johannesburg. It was extinguished by shutting the engine down and restarting it. Apparently It couldn't  turn back for an emergency landing because there was too much fuel on board. A few damp seats after that.
Talking about money, the state Herald has enlightened us on some of the luxury cars brought here. It says these cars are normally seen in the northern suburbs, perhaps because they can't move over cavernous potholes elsewhere without riding on a low loader.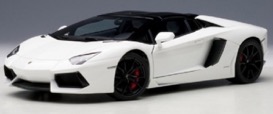 According to the paper's Lifestyle section, a Bugatti Veyron costs an estimated $ 2 million, Tesla Model X – about $750,000, Rolls Royce Ghost – $595,000, Lamborghini Aventador – $417,650 (pictured), Ferrari F12 Berlinetta – $550,000, Hummer H2 Limo – $500,000, Mercedes Brabus G Class – $400,000, and for the paupers among the few, Bentley Continental GT – a mere $300,000.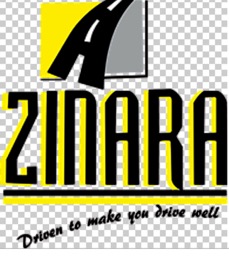 The roads authority Zinara, meant to be the custodians of surface maintenance and repair, has just been revealed fleecing millions on corrupt contracts and perks – the more ridiculous perks cited: home gyms installed for $10,000 with separate gym club membership for top brass and $2,000 on hairstyling for the ladies. 
In other words: How not to milk a cow. The cow fails to deliver on its obligations and the farmer eventually finds out why. Will he act decisively?  On past form, lowly dairy hands will take the rap. Driven to make you drive well, indeed.